The 2022 Grand Wagoneer in Sanford, Maine

The All-New Grand Wagoneer is a True "American Icon"
The Grand Wagoneer brings back one of the most iconic and memorable SUVs in the history of the Jeep brand. Although it bears the same name as the original SUV, the new Grand Wagoneer departs from its predecessor in many ways. With the all-new Grand Wagoneer comes a variety of stand-out features that includes top technology, best-in-class tow ratings, and refined interior materials. The Grand Wagoneer also comes in multiple trim levels to provide all the amenities and features you could want or need in a high-class SUV. 
Performance & Handling
The Grand Wagoneer is powered by a 6.4-liter V8, capable of delivering 471 horsepower and 455 pound-feet of torque. It has a maximum tow rating of 10,000 pounds, which makes it stand out as a leader in its class. It may be available with a diesel or hybrid engine in the near future, but Jeep has yet to provide additional details.
This full-size SUV comes standard with four-wheel drive for convenience and efficiency, and you'll be able to select from multiple drive modes to meet your needs for performance and handling on demand. The Grand Wagoneer is also equipped with a trailer towing system to make hauling safer, easier, and more convenient.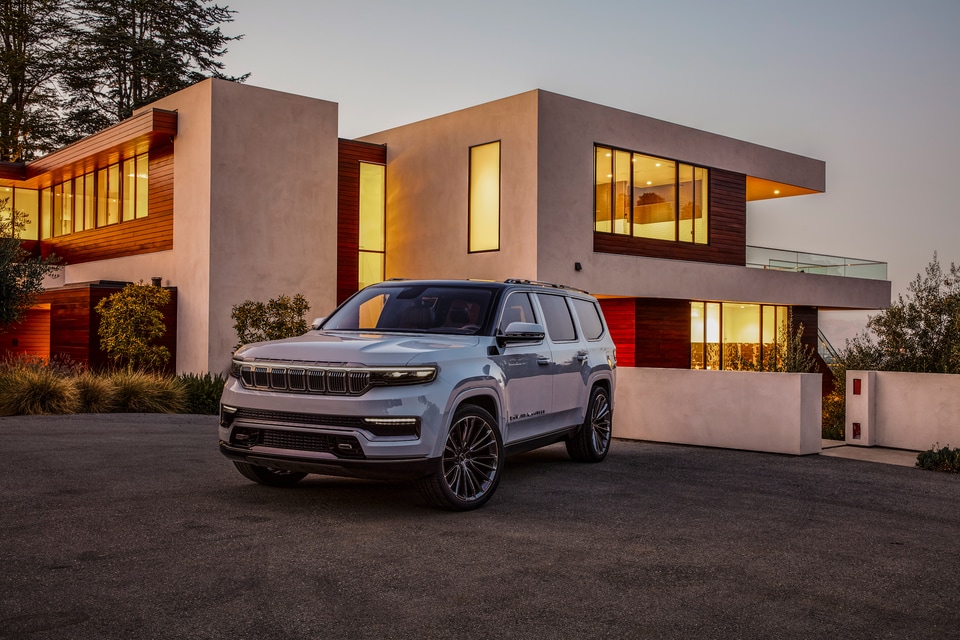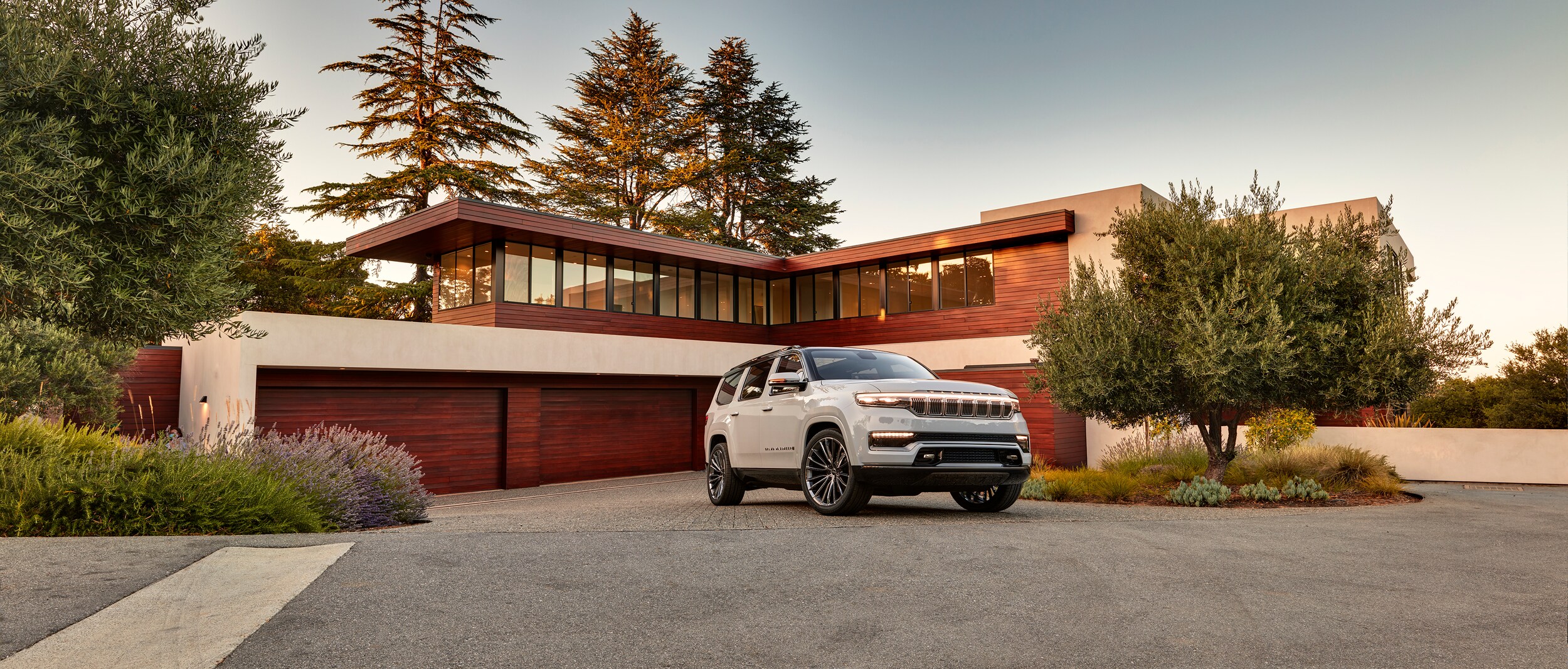 Interior
The all-new Grand Wagoneer has a cutting-edge interior that comes loaded with technology, comfort, and safety features. The Grand Wagoneer is one of the most comfortable SUVs that you can get in addition to being one of the most rugged and durable. Upscale features such as quilted diamond seats set this SUV apart from the competition. The Grand Wagoneer features exceptional attention to detail everywhere that you look. Rochester, NH area drivers will notice wood trim accents and aluminum features that give the cabin a classy and upscale look.
There are two different seating configurations that you can get with the Grand Wagoneer, which includes a choice of either a bench-style seat or captain's chairs in the second row. Saco area drivers can accommodate seven to eight people based on the seating arrangement that you chosen. Along with seating the number of passengers of your choice, the Jeep also comes standard with four zones of climate control. The front seats are 24-way adjustable, and you can get massaging front seats. Heated seats are standard for added comfort during Portland, ME winters.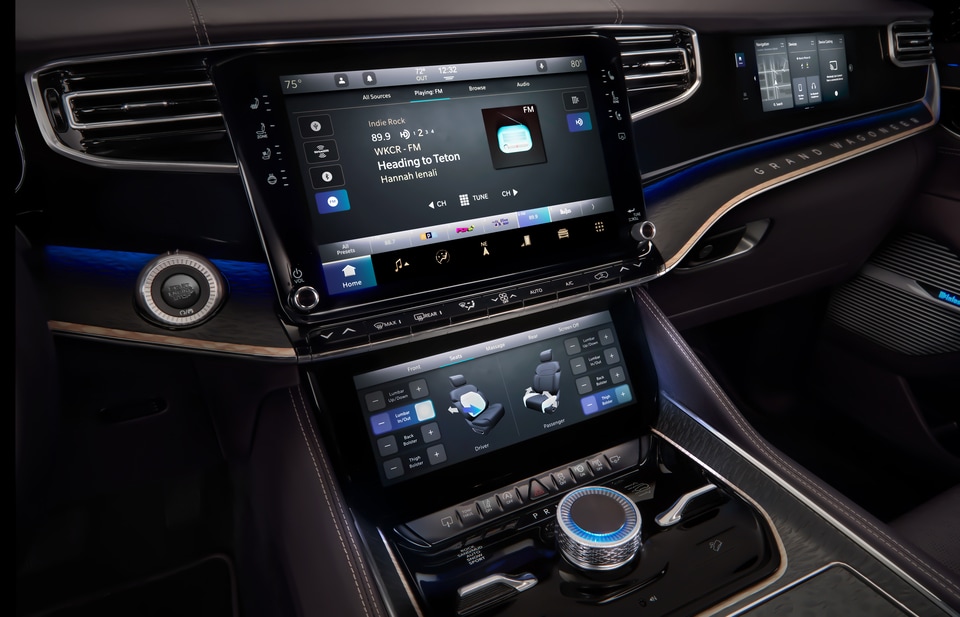 Safety & Technology
Top safety and technology features are also standard in the Grand Wagoneer. The Jeep Wagoneer comes with a 10.25-inch touchscreen display and a separate interactive display for the front passenger. A front console bin with cooling technology is a notable quality and it also comes with an entertainment system that includes over 20 speakers for a premium audio system.
For safety, the Grand Wagoneer also features a night vision system that has detection capabilities for pedestrians and animals. An active driving assist system is available in case you want to sit back, relax and enjoy your ride down the highway. The Grand Wagoneer also has a number of passive safety aids including seat belts and airbags.
Contact Marc Motors, Serving All Southern Maine Drivers

To learn more about the all-new Grand Wagoneer, contact our dealership today!
How can we help?
* Indicates a required field