Risk-Free Warranty at Marc CDJR, LLC

Feel Confident Buying a New or Pre-Owned Car with Risk-Free Warranty Near Portland, ME
Our Sanford, ME dealership offers safe and reliable vehicles with a risk-free warranty. Have peace-of-mind when finding your next new or pre-owned Jeep, Ram, Chrysler, or Dodge. You'll get 10 years or 100,000 miles of power-train protection to keep you on the road. There is no catch - no extra charge! Marc CDJR, LLC has a variety of high-quality, affordable vehicles, and we stand by each and every one of our cars. Get the best low over-head pricing with the best warranty.
Whether you are searching for a new Jeep Grand Cherokee or pre-owned Ram truck - look no further. Stop by our dealership - serving drivers in Sanford and Saco, ME, and Rochester and Portsmouth, NH areas. Get a risk-free vehicle ONLY at Marc CDJR, LLC in Sanford, Maine.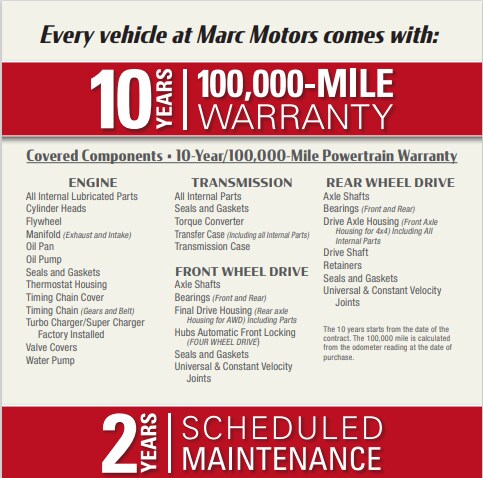 Excludes registered commercial vehicles.
How can we help?
* Indicates a required field